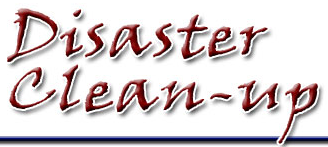 Disaster Clean-Up of Wyoming is committed to providing helpful service to property owners when they experience water damage, mold damage and various other situations. Help is just a phone call away at 307-886-3648. We service Wyoming, Eastern Idaho, and Northeast Utah. See our web site for more info.

Carpet Cleaning! We are excited to introduce per room pricing. Give us a call with the rooms you need cleaned and we will give you a price over the phone!Call us for more details at 307-886-3648.

Disaster Cleanup of Wyoming (DCW) is a locally owned and operated company that provides personalized services to families and businesses in western Wyoming. We have a stake in our community, a willingness to help our neighbors and a commitment to integrity. We are preferred providers for several of the largest insurance and real estate companies in the area.
DCW brings over 15 years of experience in Flood and Mold Mitigation and Restoration to your home or property. We are certified in cleaning and restoring, and regularly participate in continuing education to ensure the best possible service to our customers. We use state of the art technology and equipment. Employing the latest insurance industry software, we can provide seamless communication with agents and adjusters. We specialize in servicing the clients of the insurance industry and private individuals who need our help.

Our goal is to provide our customers with high standards of professionalism and expertise in water and mold remediation. We strive to promote healthy living environments for families and businesses that have suffered through a severe or moderate disaster. Our objective is to complete each job to the customers' satisfaction.

Major Insurance companies call on Disaster Cleanup of Wyoming for professional quality disaster cleaning and repair, including 24-hour emergency service and so can you!

Our management and field staff are trained professionals. We specialize in handling the complexities of disaster situations. Our staff is thorough and efficient, delivering satisfaction to both property owners and insurance companies alike.

"You can depend on Disaster Cleanup of Wyoming for ALL your water, mold, wind, freeze and other damage repair services."




- Emergency 24 hour service


- Water Extraction


- Structure dry out


- Content dry out and salvage


- Drywall repair


- Painting and texturing


- Carpet, vinyl, and wood floor repair or replacement


- Odor Removal Services


- Upholstery Cleaning


- Complete Construction / Remodeling Services

A rapid response to mitigate the damage and control further contamination or damage is the top concern when receiving a call for our services. That is why our phones are available 24 hours a day.