Biography of Chris LeCheminant
Born and raised in the San Francisco East Bay Area
Lived in the United Kingdom from 1979-1981
Graduated from Brigham Young University in 1985 with a B.S. in Business Management
Married since 1982 to his college sweetheart and together they have five children
After graduation in 1985, Chris worked for Safeway Stores, Inc., in various management positions in the Pacific Northwest for 7 years, before persuing a career change, and moving to the Salt Lake City, Utah area, where he and his family currently reside.
Chris has extensive professional experience in Retail Management, Distribution, and Sales Mnangement, Finance - Mortgage and Business Equipment Leasing, College Placement Director, College Instructor of Business and Professional Development, Personal Coach for Rich Dad Poor Dad programs including: Choose To Be Rich, Real Estate, Franchise, and Entrepreneur coaching, Jack Canfield programs including Success Principles, and Law of Attraction. He is also a Certified Myers-Briggs Practitioner since 2013.
A volunteer Scoutmaster with the Boy Scouts of America since 2006, Chris donates his time helping young men develop life skills, self-confidence, and character traits espoused in BSA principles in scout meetings and high adventure outdoor experiences.
An avid student of personal development since 1997, Chris has blended the work of many teachers and professional mentors into his own personal methods of achievement and success. Combining this extensive study and application with a passion for the outdoors, particularly the desert Southwest, Chris has developed unique programs that give his clients an opportunity for personal discovery found no where else. Thus, DTE Consulting and Desert Toad Expeditions come together to provide the right tools in the right environment to put clients on a path of self-discovery and success.
The familiar phrase "Climbing the ladder of success only to find it leaning against the wrong wall", rings true when it comes to creating a life plan or personal success plan. Clients are focused in the direction of "what matters most" before the development of a personal plan begins.
Physical Vs. Paper - Gold
Chris LeCheminant talks about.....
---
The FED Isn't Federal
What?!? That's right.....





Chris LeCheminant & Desert Toad Expeditions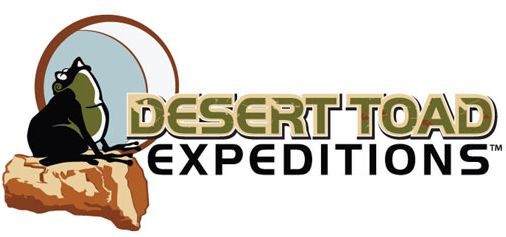 The purpose of Chris LeCheminant, DTE Consulting, and Desert Toad Expeditions is to help each client do the extraordinary by providing a comprehensive set of resources, real world experience, and atmosphere of trust and encouragement.
With over 18 years of personal development and life planning experience and consulting with clients in over 90 countries around the world, we are prepared and qualified to get you to the next level of accomplishment in your life.
Get ready to experience a program of discovery and direction to bring about real change in your life! Helping you Do The Extraordinary!
Check out our blogs @ www.dtesuccess.blogspot.com
www.lifelessonsfromtheriver.blogspot.com