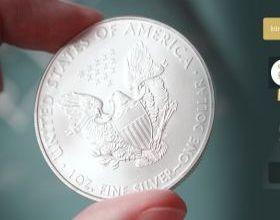 Opportunity Calls:
Mon – Fri Opportunity Call 11am and 7pm Mountain time:
(515)739-1015 PIN 170536479#
https://fccdl.in/kO3L815JN
Playback Number (605) 475-3273 <17124320328>#
Access Code: 170-536-479# Reference Code 260
Webinars:
Monday and Wednesday Night Webinar 8pm Mountain Time:
https://zoom.us/j/903289604
or by Phone# (646) 876-9923 then PIN: 903289604#
The 7K Metals approach to servicing our customers is unique. We provide a way for people of all walks of life an avenue to obtain the most sought after products in history at the best possible price. It's that simple.
Our Coin of the Month program is a convenient way to collect the very best of the best in the numismatic coin world. It's such an awesome way to build tangible, valuable assets!
*Member Support:* 208-502-0982
support@7kmetals.com
See our web site for more info
Here is a link to this page, to send it to another interested party:
http://myruleof72.com/7kMetals/